Power Music is a specialized disc jockey company owned and operated by seasoned professionals,
Brian and Bill Power. We do not contract out to other companies or individuals. When you book
with Power Music, you are guaranteed to have one of us. Our flair for a good time and our
commitment to excellence has been the key ingredient that has allowed us to raise the roof off
of many an event.

We thrive on entertaining crowds and enjoy the jubilation our customers experience when they are
present at one of our events. As professional DJ's in an exciting fast paced environment, customer
service and satisfaction is the number 1 key. To that end, our main focus is putting our customers
at ease allowing them to enjoy themselves to the fullest at their function. Put your trust in
us and book today !!!!!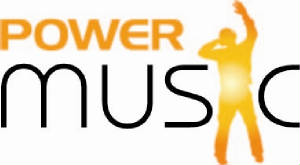 We have state of the art equipment from our yorkville speakers complete down to our wireless
microphone. A significant strength that we enjoy along with a handful of other top DJ's in the
industry is our DJ program called OTs Juke. OTs as we like to call it is complete with its own
synthesizer and dynamic processor. This software is used by both local and international radio
stations around the world. Leveraging our computer allows us to have a countless selection of songs
at our fingertips. This allows us the flexibility to be able to play almost anything that is
requested very quickly as long as it's in good taste.

Throughout the years, we have played all different types of functions from Weddings, BBQ's,
Christmas functions, Priest Ordinations, Charity functions as well as Anniversaries and Birthday
Parties. What ever the function, put your trust in us and we promise to deliver a once in a life time
experience.